Perfect, Unique Gift Ideas for this Christmas
Its that usual time of year again, where trying to be creative in finding that special someone the perfect gift, is becoming increasingly frustrating.
Instead of buying socks, perfume and slippers why not broaden horizons and give the man or woman in your life an experience they wont forget…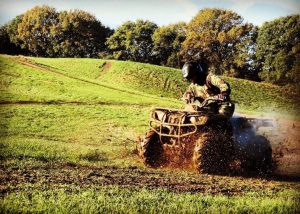 Clay Pigeon Shooting
Possibly one of the most underrated, fun and addictive sports you could experience. Men, woman and children all compete at the same level in this sport so it really is the perfect gift for anyone. Get this Christmas off to a bang with this fantastic gift idea.
Quad Biking
Whether its a blast through the mud that your special someone is after, or a leisurely off road trip through stunning Cheshire countryside, this gift is tailored to suit. A 280 acre estate allows you to ride the course set to your own ability so everyone can enjoy it equally, a true experience for all.
Archery
Robin Hood, Hunger Games, Game of Thrones… Whichever you prefer, here is your chance to recreate it for real! Learning the art of using a bow and arrow is a true skill and one that will allow you to never go hungry again… a perfect gift.
Air Rifling
Lining up a target down a scope, placing the cross hairs on your mark, steadily controlling your breathing before gently easing onto the trigger… a calm controlled sport that tests nerves and patience. An 80 meter length range allows a variation of targets and gives you a chance to see how good of a sniper you would really be!
Make this Christmas go off with a Bang…!
Click here to book vouchers now >
Or call our helpful team on 01928 788295.